PHOTO: God gives trophy in Pulo's hands!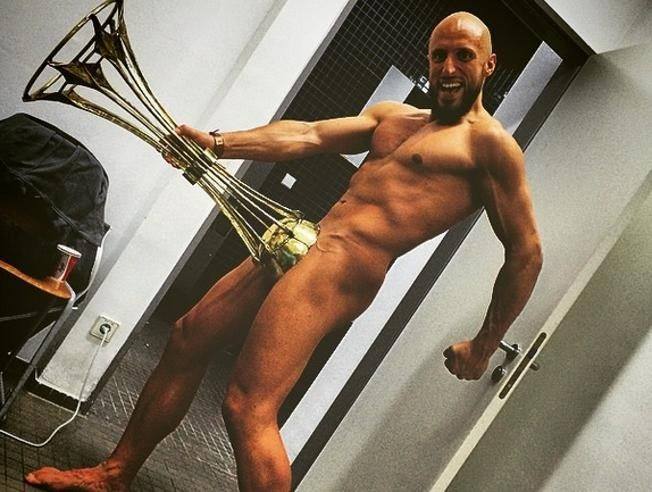 Konstantin Igropulo, once gain, became the handball person of the day after crazy celebration of the victory in EHF Cup with his team Fuchse Berlin. The Germans secured the historical success in front of home fans in Max Schmeling Arena by winning the final clash of the EHF Cup F4 against HSV Handball 30:26, but even the most interesting was post-event by the Russian right back.
The 30 years-old future member of KIF Kolding Kobenhavn had his show naked with the trophy among the legs, just like he did a year before, when Berlin celebrated the DHB Cup trophy in Hamburg.
Some other players also shown their potential to celebrate in PULOSTYLE.
KIF Kolding Kobenhavn fans are the next….
PHOTO: KI Instagram