PULOSTYLE: Kristopans holds the trophy like Igropulo!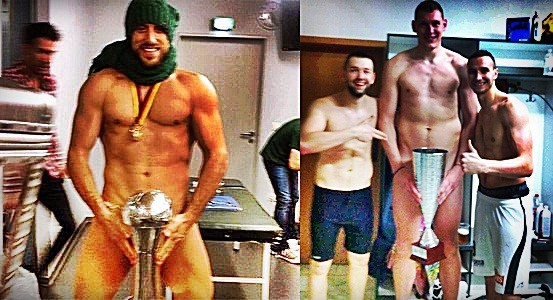 Final matches of the Cup competitions across Europe invented the new way of celebration and making photos with the trophies! After photo of naked Konstantin Igropulo with the DHB Cup trophy among the legs became a popular in handball world, same "PULOSTYLE" was repeated by Latvian giant Dainis Kristopans who won the Cup trophy with the Slovakian Tatran Presov.
– Igropulo 2 – wrote Dainis about the photo on Facebook.
Who is the next one?