RFEBM with record numbers during EHF EURO 2020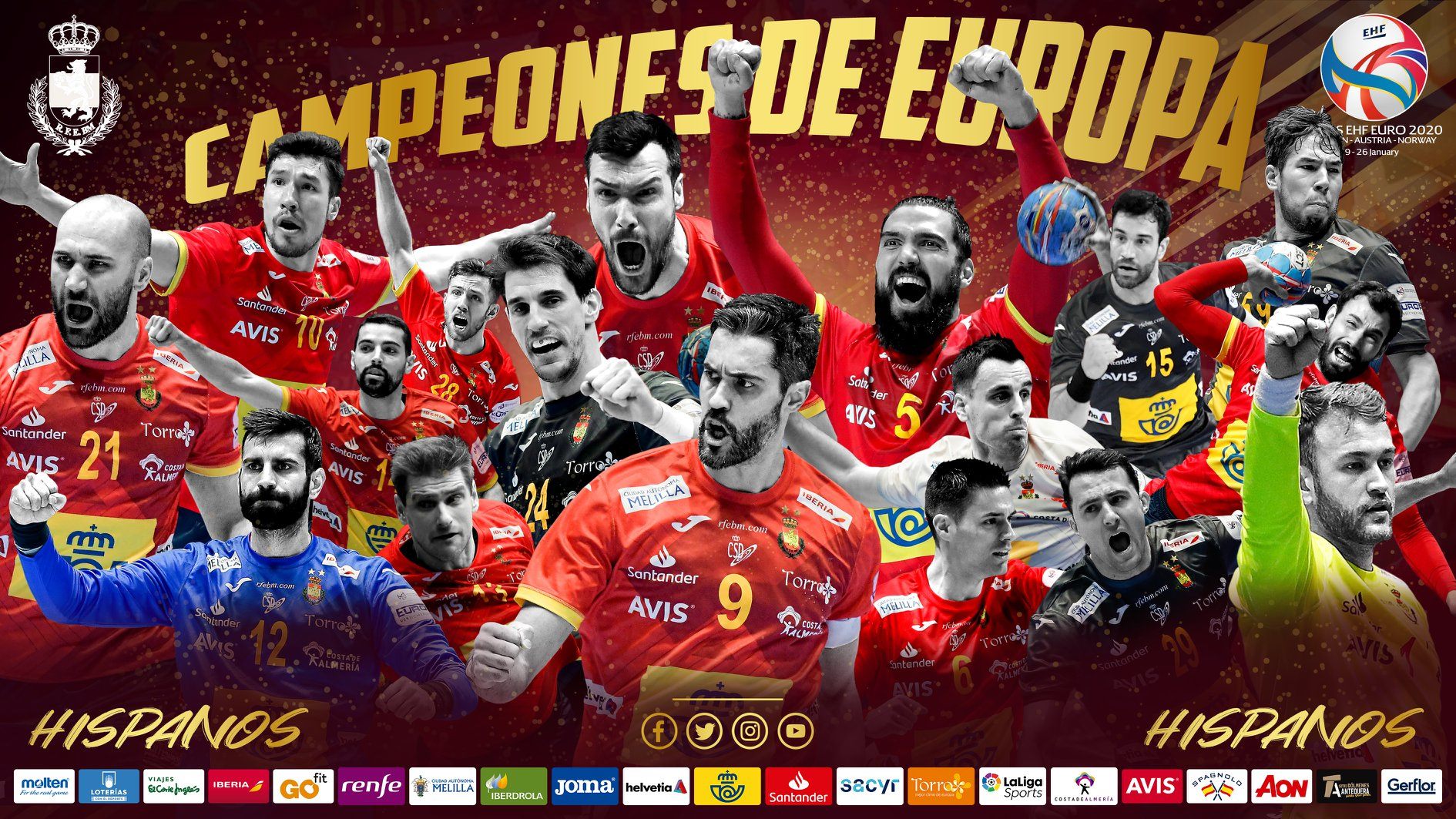 The Royal Spanish Handball Federation has announced some numbers after the golden January in which Spaniards won again the Men's EHF EURO event, this time in Stockholm.
More than 10 million spectators followed the European Championship in Norway, Austria and Sweden 2020 through the matches broadcasted by RTVE , reaping more than 4% of share on average and exceeding 8% in the final between Spain and Croatia, televised live on La 1 , and in which the Hispanics were crowned champions.
In terms of social media tracking, the Royal Spanish Handball Federation exceeded 24 million impressions and 12 million reach in its official Instagram profile; 7 million impressions on the official Facebook profile and 1 million interactions; and 14 million impressions and 1 million interactions on the official Twitter profile, where fans have been able to see firsthand all the news of Hispanics during the continental tournament.