EHF
RK NEXE president Josip Ergovic: "We invested 10.000.000 EUR in handball, Nasice wants to host EHF Champions League"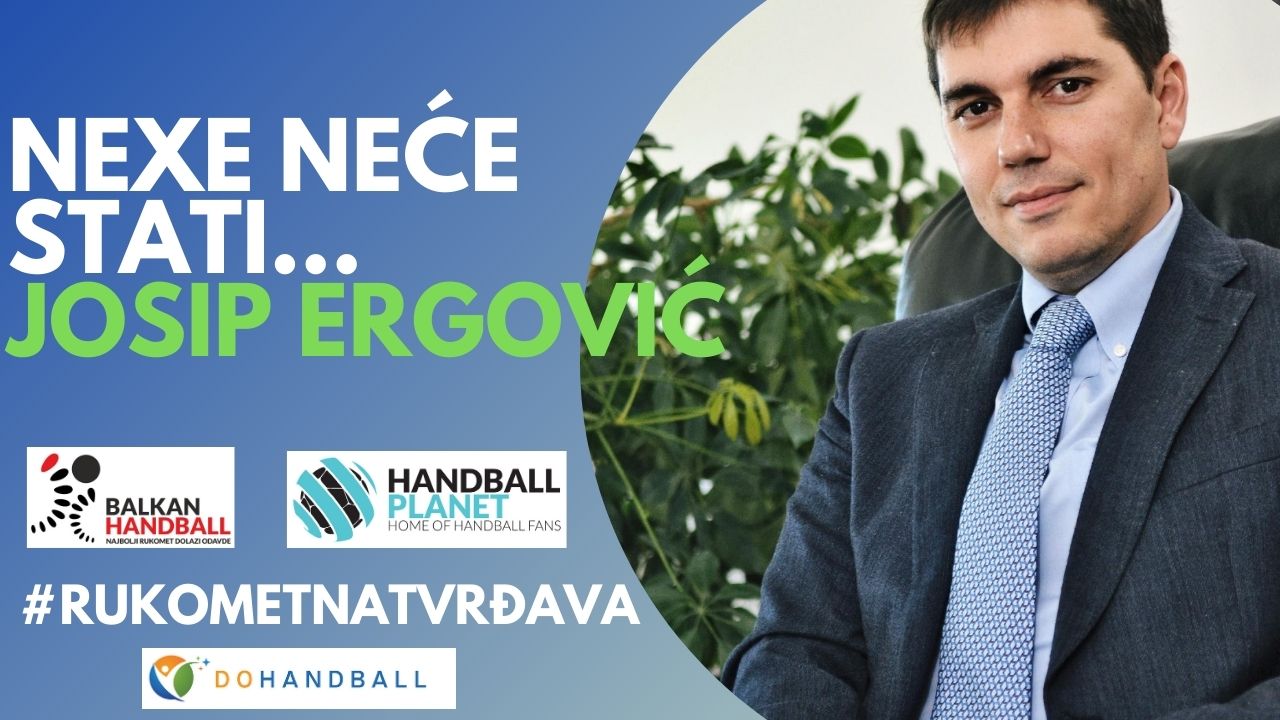 Handball in Croatia is suspended until May 22. Croatian Handball Federation, as the only national handball body in Europe in the moment, postponed Play-Off, Play-Off and the ending of Women's League from April 10 to May 22 due to "bad pandemic situation", although COVID-19 numbers aren't worse than in the previous part of the year, where League was playing smoothly. All other sports league in Croatia playing regularly.
Most of the handball community and the media finding the clear reason for such a decision is afraid of RK PPD Zagreb of losing domestic trophies in race with RK Nexe Nasice. Nexe are in good form, they played two tight clash with Rhein Neckar Lowen at EHF European League TOP 16, while Zagreb had the worst EURO season ever, with 0-14 score at Champions League.
RK PPD Zagreb are eternal champions of Croatia since 1992, when country declared independence. All ambitious project ready to fight for the trophy, don't exist anymore, including RK Metkovic Jambo, which Championship trophy in 2002 was taken on the "green table".
RK Nexe president Josip Ergovic stated in Balkan-Handball.com podcast that "he won't give up":
We watch top handball everywhere, it is played in Slovenia, Germany, Serbia, the beautiful women's Croatia Cup was played, everything is wonderful, beautiful, I can't reconcile that we can't play. Particular interests decide, everything is clear to everyone, even to those who supported that decision. Let them say why they did it. Many people have asked me, what do you need it for? You have a successful company, family, you live in a beautiful environment, why do you fight with windmills? Something is pushing me further and I will not give up. I want that club to be even better. Europe is our confirmation, we see that we are doing the right things. From a small environment but we have shown that we can. We are pushing forward, we will not give up so easily. We are a professional club with ambitions to win trophies – said Ergović, among other things, and added:
With this approach, we will fall into the category of sports. Some sponsors, cities, people finance clubs, that's the problem when you decide like this. Other sports and clubs in Croatia and the region show that it is possible to play. We are planning for the long term. We plan to play European competitions and be serious. We would like to reach the F4 European League, win the Croatian Cup and Championship. I want us to be favorites in hats during the draw, and not as is the case now. If we are champions, not to be extras, but to take some points, to present Croatian handball and handball of the entire region.
WE HAVE INVESTED MORE THAN 10,000,000 EUROS IN HANDBALL
We have a hall that accommodates more than 2,000 spectators, we arrange VIP and we make a cafe for spectators. In parallel with the City, we are building a work hall at our own expense, where we will be the owners and where we will create much more capacity to work with children. We have good staff, we lack infrastructure. In the long run, in 3-4 years, it is planned to build a hall of 4,000 seats, which is what the EHF standard is at the moment. As small as Našice is, it is necessary so that we can play in the Champions League. We may not be champions this year, next, or in two years, but someday we will. That we don't have to go to Osijek or somewhere else. These are our medium-term plans and we will achieve them. Infrastructure is the key to accompanying this quality work of ours. Handball is very important to the Nexe group. It is a marketing project that gives to the local community, not only to Našice and Slavonia, but to the whole of Croatia. We are creating national team players and spreading positive energy, we will not stop, we will continue. My family has given more than 10,000,000 euros for handball in the last 15 years. That's big money. I don't know that anyone in Croatia did it privately. We live for handball, not from it. That's a big difference. We are not sorry, we think that in a way it is our duty. If the company is doing well, I think that's perfectly OK. Of course, it could have been different, keep all the money to myself or I don't know what else to do, but my whole family supports that project and that is the most important thing – said Ergović.