Slovenian roommate Gajic and Zorman played last World Championship in Qatar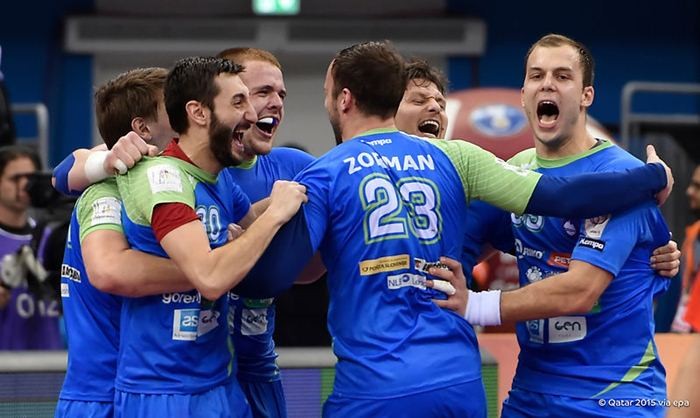 After winning the eighth place at the 24th Men's Handball World Championship in Qatar, two Slovenian stars, Dragan Gajic and Uros Zorman announced that this was the last WCh for them:
– WC in Qatar is over. I can say we did a good job, we ensured a qualifying ticket for OG in Rio, which was our primary goal! This WC was special for me also. My dreams came true with finishing as top scorer and best right wing in the world.  That's why i decided that this was my last WC. Now, all thoughts are directed into qualifying for EURO 2016 in Poland and participation at Olympic Games in Rio 2016!! Let's do it! – wrote 31 years-old right wing Dragan Gajic on his FB profile.
Gajic was a TOP scorer of the tournament and also elected for the "All Star TEAM".
Slovenian media wrote that the same decision made Gajic's roomate –  a 35 years-old Uros Zorman.
Slovenia are close to play in the Olympic qualifications, despite Boris Denic guys lost the decisive battle against Germany for the seventh place. If Qatar win the upcoming Asia qualifications or some of the European teams from positions 2-7 in Doha take EURO 2016, that will put Slovenia into one of the three qualification's tournament.