Mediteraneo
Sporting CP win Cup in Portugal after 80 minutes and 13 goals by 17-years old Francisco Costa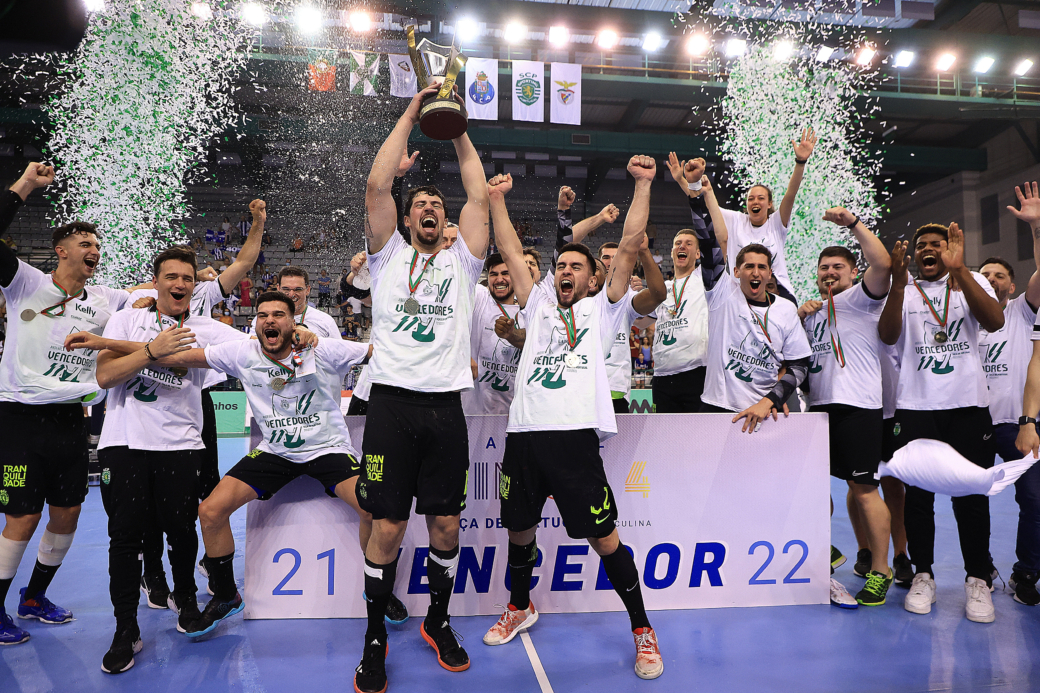 Sporting CP celebrating Cup trophy in Portugal!
After 80 minutes of great battle and two extra times, with 13 goals of fantastic 17-years old right back Francisco Costa, Sporting beat the reigning champions 36:35 (30:30 – 26:26 -15:13) from Porto, who had TOP scorers in Cruz, Areia and Rui Silva (5 goals).
This is the 16th Cup trophy for Sporting CP, the first since 2014.
Semi-finals:
11.06.2022 – 15h00 – Madeira SAD x FC Porto, 29:35 (14:20)
11.06.2022 – 17h30 – Sporting CP x SL Benfica, 33:30 (18:11)
PHOTO: FPA.PT