Swiss Play-Off: Kadetten and Winterthur in the 5th match for the final!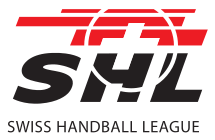 Swiss Wacker Thun waiting for the rival in the domestic Play-Off Final. That will be known after the fifth match of semi-final series between Kadetten Schaffhausen and Pfadi Winterthur. Current champion from Schaffhausen after a lot of problems with injured player and form during season struggling to remain at the TOP of Swiss handball fourth year in a row. Pfadi beat Kadeten 24:18 in the fourth match for 2:2, so decisive will be match on Thursday in BBC Arena in Schaffhausen.
Wacker Thun finished job with 3:0 against St Otmar from Saint Galen.