RK Celje Pivovarna Lasko secure SEHA Gazprom Final4 2018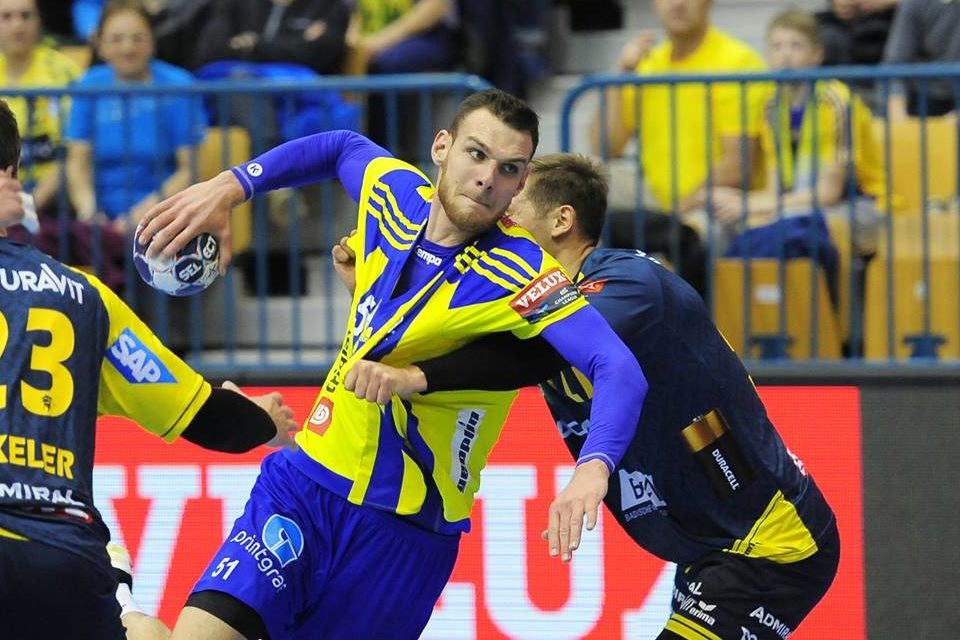 In their second season at regional SEHA Gazprom League, Slovenian champions RK Celje Pivovarna Lasko secured place at Final 4 which will be organized in the middle of April.
The best team of Slovenia won decisive points in Croatian city of Nasice against RK Nexe 35:23, the team with whom they only drew in the first match at "Zlatorog".
RK Vardar, RK PPD Zagreb and Meshkov Brest are three other teams who will battle for the SEHA Gazprom crown this season.
RK Vardar Skopje is title holder from Brest 2017.
RK Metalurg Skopje beat Meshkov Brest 37:33, while RK Vojvodina and HC Tatran Presov played 23:23.
Nexe Našice : Celje Pivovarna Laško 23:35 (11:16)
Nexe Našice: Lelić, Šipić 6, Koncul 1, Leban 3, Eter, Zrnić 2 (2), Mrdenović, Jaman 1, Mičević 3, Baričević, Poljak, Greganić 5 (1), Grgić 1, Lavrić, Vulić.
Celje Pivovarna Laško: Lesjak 1, Vujović 1 (1), Jurečič 1, Malus 1, Razgor 5, Suholežnik 2, Marguč 5 (3), Grošelj, Panjtar, Žabič 2, Slišković 3, Anič 1, Dušebajev 1, Mačkovšek 7, Mlakar 5, Dobaj.
STANDINGS:
| | | | | | | | |
| --- | --- | --- | --- | --- | --- | --- | --- |
| 1. | Vardar | 16 | 15 | 1 | 0 | 500 : 388 | 46 |
| 2. | PPD Zagreb | 16 | 11 | 1 | 4 | 459 : 411 | 34 |
| 3. | Celje Piv. Laško | 16 | 10 | 2 | 4 | 478 : 434 | 32 |
| 4. | Meshkov Brest | 16 | 10 | 1 | 5 | 476 : 439 | 31 |
| 5. | Gorenje Velenje | 16 | 7 | 3 | 6 | 463 : 425 | 24 |
| 6. | Tatran Prešov | 16 | 5 | 4 | 7 | 442 : 441 | 19 |
| 7. | Metalurg | 16 | 6 | 1 | 9 | 440 : 468 | 19 |
| 8. | Nexe | 16 | 1 | 6 | 9 | 403 : 462 | 9 |
| 9. | Dinamo Pančevo | 16 | 2 | 2 | 12 | 409 : 499 | 8 |
| 10. | Vojvodina | 16 | 2 | 1 | 13 | 392 : 495 | 7 |