Besiktas MOGAZ played home match against THW Kiel in front of 150 fans in Sinam Erdem Spor Salonu. The hall famous for basketball events in the past, obviously isn't proper for the handball use in the momentum of the Turkish champions with capacity over 16.000 seats, however, it is used to make negative impression about appearance of "black-white" team in EHF Champions League TOP groups even more colorful.
EHF decision to give a chance for Besiktas, the team and country with no important handball history and significant results, was reasonable from the points of giving a chance to the big Turkish market and sport which has some improvements in the past few years.
Because of that, even Belarus and Meshkov Brest, country of rich handball tradition and the team with strong sponsor like Gazprom, lost the chance to fight with the best this season.
Some big achievements weren't expected by the Turks (only win against PPD Zagreb in 13 matches), but more attention, in the city of 20 million people, among them a lot of those who support Besiktas, one of three most popular teams in the whole country, certainly was.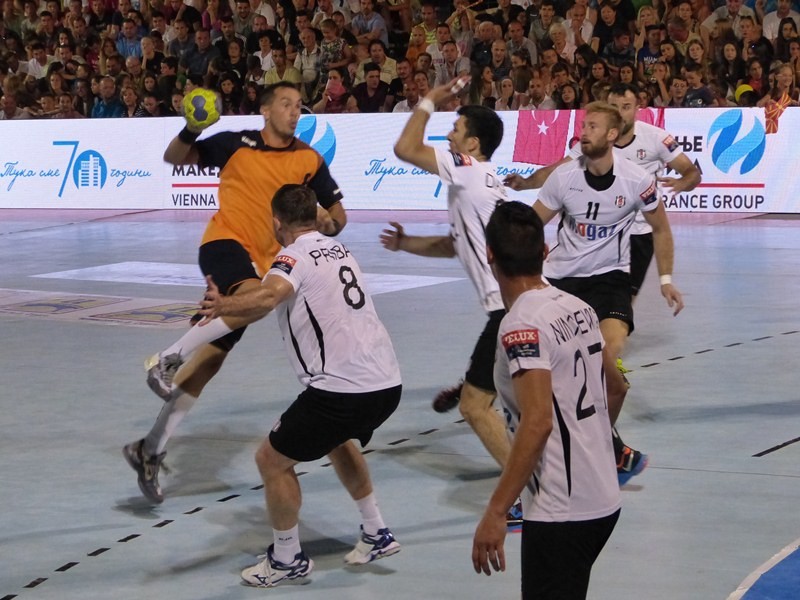 Official statistics speaking about 5.100 fans on seven home matches which is about 700 fans per match, but the truth is that there were even less fans on the stands.
It wasn't enough and it will be very interesting to see, whether will European Handball Federation support these game for "handball ghosts" on Bosphorus or not in the upcoming season.