EHF
Almost "Ex", now fighting for Final4, Raul Alonso: We have to give everything we have!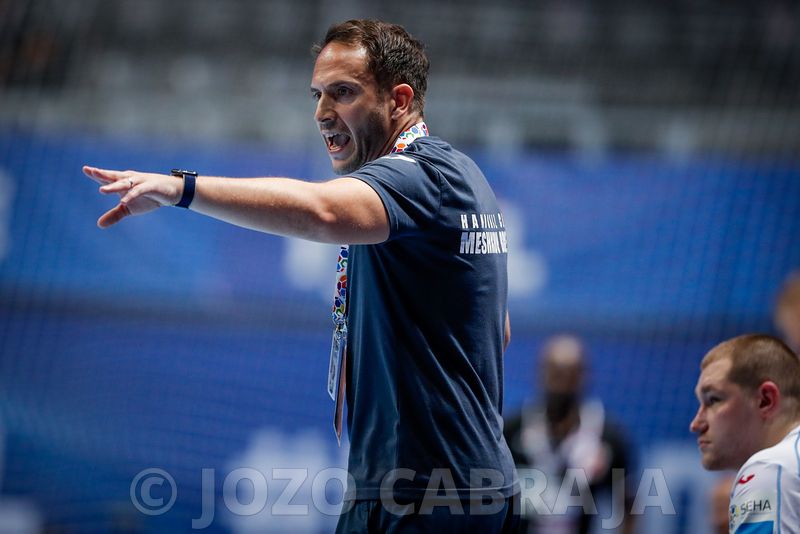 Long way is behind 42-years old Spanish coach Raul Alonso, who is now waiting with Meshkov Brest clashes against Spanish Barcelona for the place at EHF Champions League Final4.
Almost "ex" in season 2019/2020, after he overtook the place of the first coach from Manolo Cadenas, Alonso proved that he is capable to lead them on the highest level. Moreover, Spaniard made the biggest success in the history of ambitious champions of Belarus, who never came to TOP 8 of the European handball. Alonso already announced that he will leave the club next summer.
However, job against Barca will be tough (first match – 18.45), due several injuries which decreasing chances of Belarus team. Alexander Shkurinsky and Artem Selvesyuk are out for a while due ruptures of cruciate ligaments. Recently, in training, Pavel Paczkowski unsuccessfully collided with a teammate and received a face injury. The examination revealed a fracture of the zygomatic-orbital complex. With a high degree of probability, the player will need an operation – Pavel will also miss the rest of the season. In the near future, Marko Panic will also be out of the squad. The Bosnian was diagnosed with a viral disease not related to COVID-19 (on Monday, he passed a negative test with everyone).
JOIN HANDBALL-PLANET.COM VIBER COMMUNITY
– We are happy to play against the best team in the world at this level. Barcelona is a super club. And this is a special moment for BGK – says Raul Alonso. – In the first match, we have to give everything we have. Unfortunately, we are approaching the quarterfinals with a suboptimal lineup. Four very important players will miss the coming fights. For us, they are practically irreplaceable performers, which greatly complicates the work. But I don't want to look for excuses in advance. Believe me, in any form, in any condition, we will fight. As one team. I am sure the fans, as always, will help us and give us an impulse. The match starts with a score of 0: 0, and everyone has a chance. We need to fight on every part of the site, move a lot and generally act smart. If by the final segment of the meeting we stay in the game, then we will be able to count on a good result.
Mandatory Credit © Uros Hocevar / kolektiff