EHF
Antonio Carlos Ortega to become Barca coach in 2022?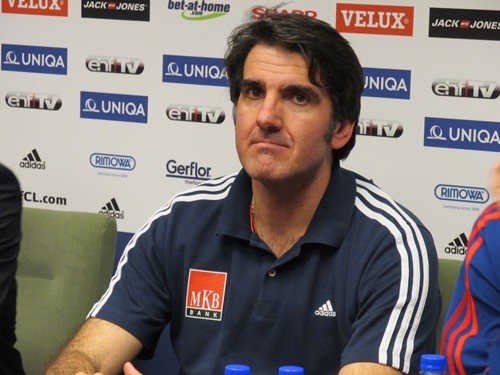 Unconfirmed information from Spanish media are that new coach of FC Barcelona could be legendary right wing of the club in unforgetable 90's, Antonio Carlos Ortega.
The 50 years old successful coach who took Telekom Veszprem to the EHF Champions League Final 2015, experience of leading Spanish Antequera, Danish KIF Kolding and TSV Hannover Burgdorg, where he is in charge since 2017, should come to Barcelona in summer 2022.
Xavi Pascual will leave the club next summer, so some interim solution should be find according to media from Catalunya.
As a place, Ortega played for Barca between 1994 and 2005 with six EHF Champions League titles.
https://www.facebook.com/boysenrasmus/posts/718053272323688