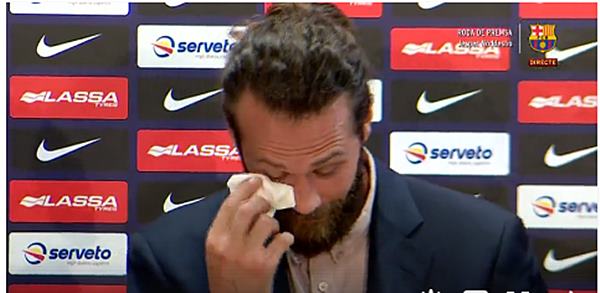 Legendary Danish line-player Jesper Noddesbo (1980) has announced retirement at the end of the current season with BSV Bjerringbro Silkeborg.
The two-times EHF Champions League winner with Barcelona in 2011 and 2015 will stop playing with the end of season 2020/2021.
He made his league debut in 1999 for Tvis KFUM, which became Team Tvis Holstebro, traveled on to Kolding, took the trip south and played for ten years in the big club FC Barcelona (2007-2017), ​​before landing in Ørnereden at Bjerringbro-Silkeborg in summer 2017.
Add to that a long career in red and white on the Danish national team, a sea of ​​trophies with club and national teams, including Olympic gold medal in Rio 2016 and EHF EURO 2008 gold.
A proud club
At BSH, we as a club are proud that another Danish national team player is ending his career with us. That Jesper was a popular gentleman, yes… We knew that when he put his signature on his first BSH contract. Still, we were somewhat impressed with the attendance at a training match against GOG, where almost 2,000 spectators showed up to see the line profile make its entrance in JYSK arena. "
The words come from Jesper Schou, who together with his team lives in the office just behind JYSK arena. The whole team stands together towards victory.
"Nøddesbo is a serious player – on and off the handball court. A player who thinks about what is best for the team. We have also seen this when he has not been able to play due to his Achilles injury. He is always cheering on his teammates and constantly comes with good advice and enthusiasm both from the bench and on the field. "
The director is pleased that the Achilles tendon is now improving so much that Jesper Nøddesbo is once again contributing to the field, and his long and beautiful career will have a great end:
"On my own behalf and not least on behalf of the whole club, a big thank you for the effort and good luck with the next chapter. Before we close the book and open a new one, there are still a lot of handball matches that can be appropriately ended with manners and with metal. "