One of the greatest handball coach of all time, Valero Rivera, talked exclusively for Handball-Planet.com during the IHF Super Globe 2015 in Doha. The six times EHF Champions League winner with FC Barcelona, the World Champion with Spanish national team in 2013 and vice-champion with Qatar at home soil last January, which was the first final for any non-European team in the history of handball, speaks about his dreams on Qatari bench, tough moments, goals, etc…
– It was my dream, for sure. Very, very nice dream – evokates memories from Qatar 2015, Valero Rivera on our question:
–  We played like a team. That was our biggest success. We were a team, each day. Sometimes we played better, sometimes less good, but always like a team. I am thankful to the Goverment, who support sports in general, but specially handball, also our Federation with Mr. Al Shaabi, who is great leader,  I will say – incredible leader. All the people worked a lot in the same direction. We have also luck to make everything, but we must continue. Now, we are preparing the team for the Olympic qualifications in November. We are working hard…
WE ARE THE TEAM
You have all possible conditions to make the high performance with the national team. Duhail sports center is the home of Qatari Handball Federation, all Qatari teams let the national players to join NT during whole season even their performances will suffer a little bit. You began already preparation for November with training camp in Europe…
– We get good conditions to work. All the players have to be here except goalkeeper, Danije Saric. Now, Goran Stojanovic is with us as he plays in El Jaish. We have possibilites to make dream come true in Rio. Our biggest goal is to qualify for the Olympic Games. The first option are Asian quaifications, while the second is to go there as World's vice-champions. Insallah, we will grab the first chance. It will be very tough as our biggest rival is Korea, but Iran and Bahrain as well. It want be easy. Korea has huge tradition of competing at Olympic Games. For them, World Championship is important, but Olympic Games is even more important. Qatar has never any team sport at Olympic Games. What kind of higher motivation we need to reach that?
QATAR IS NOW REALITY IN HANDBALL
Majority of national teams who achieved host tournament golden moments like Serbia, Spain, etc, didn't stay on that level of results afterwards. How to keep the highest level with Qatar?
– We are working on that. Now, we aren't surprise anymore. It won't be easy, we are reality in handball, now. We are taken seriously by other teams, players and coaches, but that is our way. Our way is to work hard and think as a team. Why we shouldn't continue with this level of results even I know that it's much harder to defend the result than to achieve for the first time?
What was your toughest moment during WCh 2015?
– I am always talking about the first match. That is always most important, and it was hard against Brazil. After this, the second very important was clash with Slovenia. I told to my players, if we came with four points to this match, we can beat them and we did. After that, Austria, start of knock-out stage. We didn't have experience as a team. Not too many players had WCh experience, but since we beat Austrians, pressure went down, we have been playing better and better including final match with France. Actually, we played very good in the final. France is incredible team. We have been close in the final. Qatar deserved more, but anyway, it was incredible experience for all of us.
PRESSURE WAS INCREDIBLE
How you deal with the pressure? Is January was the highest point in your whole career?
– Of course, it was incredible. Who could think before the start that Qatar will win silver medal? Nobody. But we made also with Barca something incredible, five EHF CL titles in a row, nobody repeated that, never before, never after. Silver is special like a gold in Barcelona 2013 with Spain, together with my son. I had amazing moments in my career and a lot of luck thanks to my players, assistant and presidents.
NEW CONTRACT – TOKYO 2020
And a lot of energy. You dedicated your future to Qatari handball. So, how bright is the future of Qatari handball? Major opinion is that will go down after Rio 2016…
– No, we will work a lot to avoid to go down. Goverment is so strong linked with the sports. I am sure that good story here won't be ended with silver medal at WCh 2015. Our president AL Shaabi enjoys every day in handball and me too. For me this is not a work, it's more hobby, I love this life. My office is here in Duhail, at the hall. I am every single day at the hall. People who work in Federation are incredible, so for me, every day in Qatar is happy day.

You extended your contract in Qatar. Most of the colleagues dreaming about your career…
– Yes, I know. I signed contract until Tokyo 2020. I am a lucky man and lucky coach too.
However, knowledge is most important thing…
– Of course, nobody gives you chance and possibility for nothing. Do more, with more work you will have more possibilites.
Will you adopt some new players in Qatari NT in upcoming period?
– There are some players in domestic league.  After big success is very important to improve some things, to put some new actions, some new faces, to get some new energy…
SILVER IS HISTORY, OUR NEW DREAM – RIO 2016
You had 24 players at training camp in Barcelona, wide roster…
– Yes, it is important that nobody start to sleep, players, but coaches as well. We won't keep dreaming about silver from January, our new goal has to be playing in Rio.
You have been coaching Junior NT at WCh 2015 in Brazil. How do you see rules changes which are tested there?
– Handball has life, that is most important thing, that IHF thinks about something new. We aren't dead sport, this is the message. All new rules are possible to implement.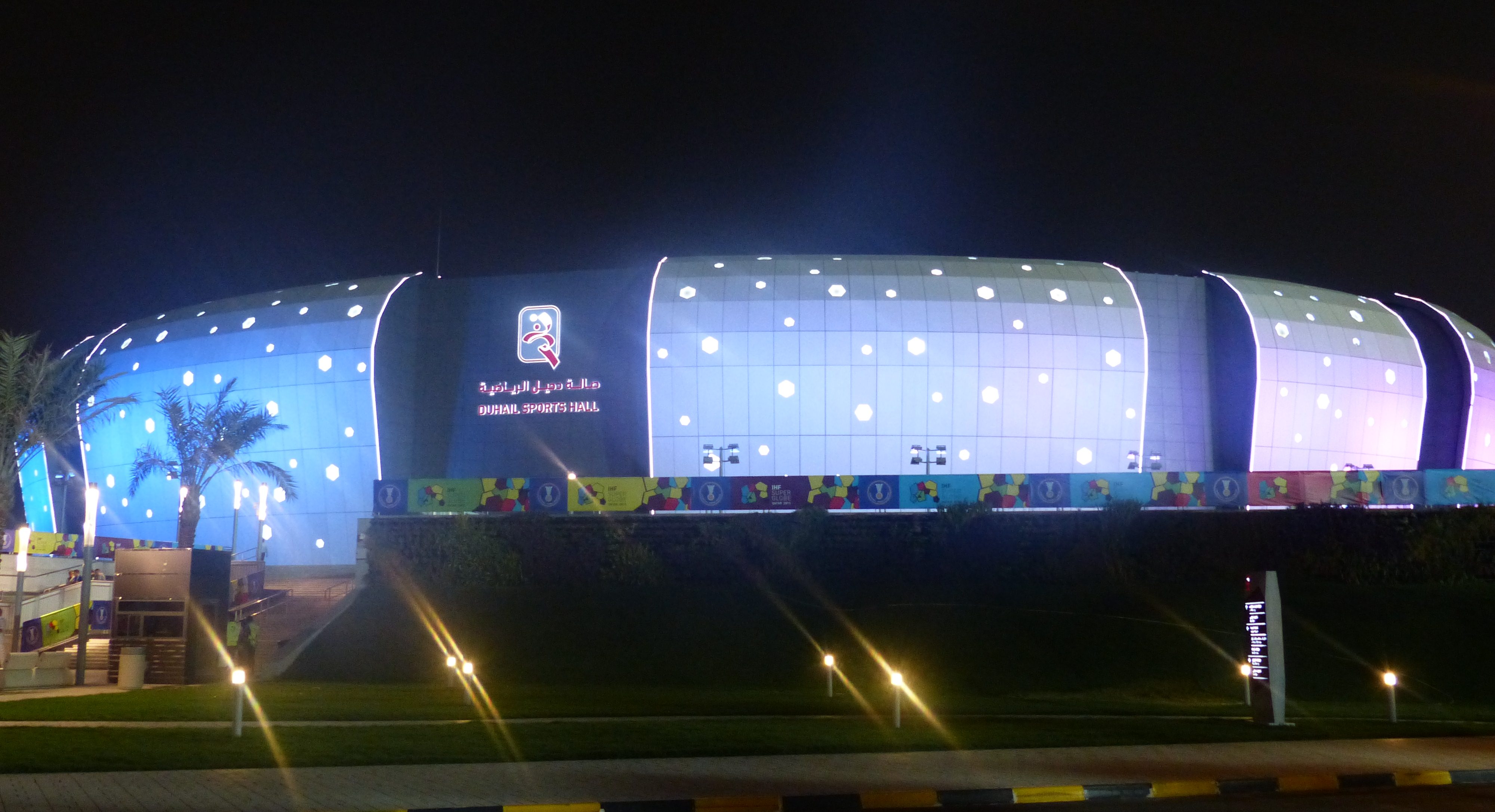 What you would like to change in handball game?
– It's not my job to do that. There are people who are responsible and have job to make improvement. I am only a coach, but I support progress.
BARCA AND VESZPREM TO EHF FINAL4
Who will win the EHF Champions League 2015(/2016?
– Oh, it will be very difficult. My expectations are that Barca will be at F4, Veszprem also, and we will see for the last two spots.
What about PSG Handball?
– They must prove theirselves. PSG are new team with new coach. They have never had that kind of experience together. Of course, Karabatic and Hansen are incredible players, but they have to play like a team. If they build a team, they will play in Cologne, but it will be extremely hard to make that – concludes Valero Rivera exclusive interview for Handball-Planet.com.