News
Handball Talks conference held in Belgrade – 2 days, 8 topics, 20 TOP guests, many good conclusions!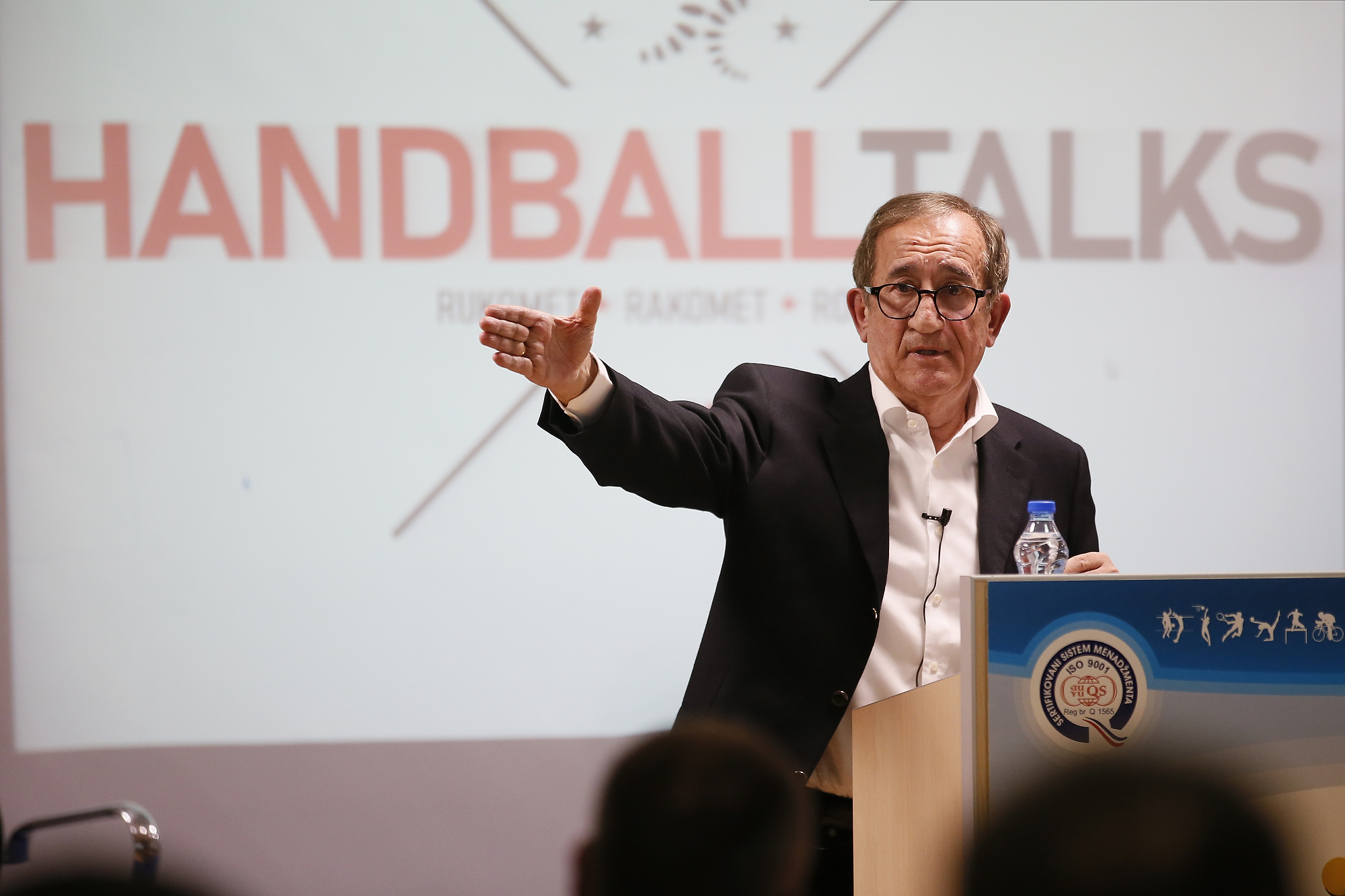 Joint project of Balkan-Handball.com and Faculty for Sport of University Union "Nikola Tesla" in Belgrade, HANDBALL TALKS conference has been organized last weekend.
In two days with more 16 hours of program, eight panel dicusssions, film projections and presentation, Balkan-Handball.com celebrated 15 years of successful work.
The "biggest stars" were coaches, Olympic champions Vlado Stenzel (Munchen 1972) and Lino Cervar (Athens 2004), but on the stage was also place for current Serbian national team coach Toni Gerona and many others.
More than 20 guests talked on different topics.
10 years from the only Serbian medal in men's handball, silver at Men's EHF EURO 2012 at home court with guests like Darko Stanic, Rastko Stojkovic and Zarko Sesum.
On 50 years anniversary of the first Olympic handball gold reminded legendary coach Vlado Stenzel and MVP of the first ever handball Olympic tournament – Milan Lazarevic.
Toni Gerona talked about "Spanish handball model", while visitors had a chance to see documentary film "1993"  about famous Yugoslav Play Off final between Crvena zvezda and Partizan led by Dragan Skrbic and Nedeljko Jovanovic.
On Day 2, Dragan Skrbic, Goran Sprem and Branko Kokir, all three medal winners at big events shared their thoughts about "career after career" as they made successful business life after sports.
RK Nexe, RK Eurofarm Pelister and RK Vojvodina chairmans, Josip Ergovic, Zoran Sterjev and Milan Djukic together with Slovenian handball Federation secretary general Goran Cvijic talked about "future of the handball in Balkan region".
Legendary Croatian coach Lino Cervar talked on "MY WAY" topic.
At the end, IHF Beach Handball commission member Sasa Kuburovic and European club's championship MVP Rastko Anicic talked about "Beach handball as the chance for handball to become global sport".
Two fantastic handball days in Belgrade.