Nikola Karabatić receives WORLD HANDBALL PLAYER 2014 trophy!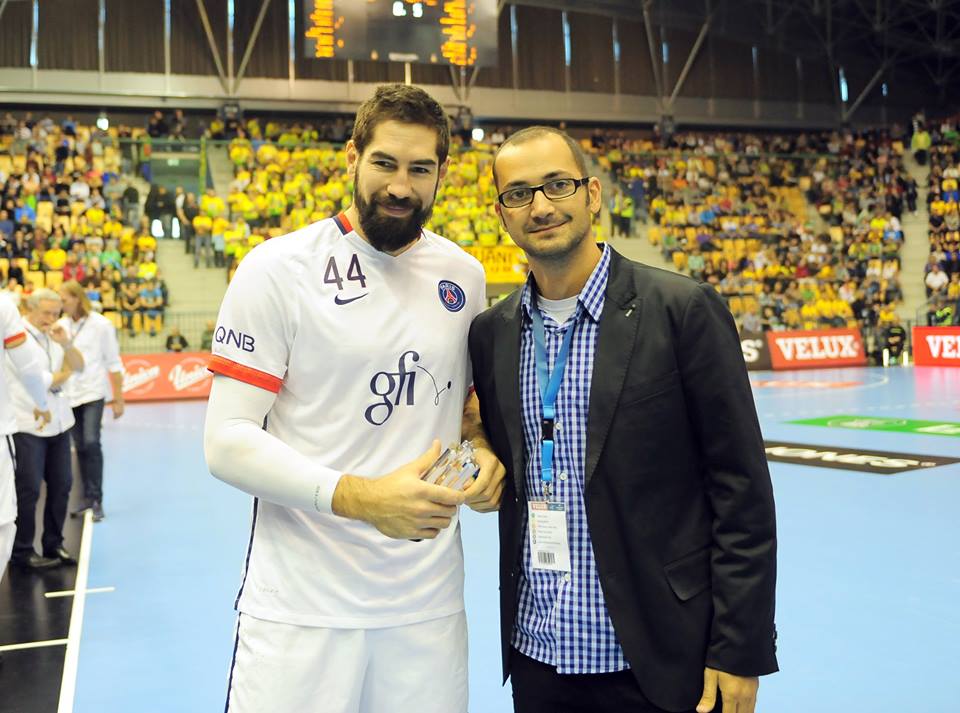 Over 5.500 fans in Zlatorog hall in Celje and one man – Nikola Karabatić! Over 171.000 votes of Handball-Planet.com visitors and handball journalists from 24 countries had no doubt – who was the WORLD HANDBALL PLAYER 2014. The French giant received his trophy before the start of the VELUX EHF Champions League match between RK Celje PL and PSG Handball 30:32 followed by standing ovations of amazing Slovenian fans who know to respect legends of our sport.
Nikola, once again, congratulations!