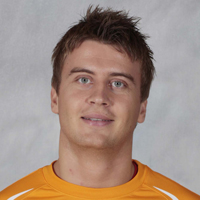 Norwegian "SOTRA Arena" keeps the secret about the name of the team who will qualify for the World Championship 2015 in Qatar. Home team is facing serious problem with goalkeeper's position as Ole Erevik suffered unexpected injury. Danish Aalborg's goalie feels the pain in ankle and could miss the match against Austria on Saturday(15 hrs).
– We have two other goalies who can go in and do a fantastic job, says Norwegian head-coach Christian Berge to TV 2.
Austria won the first match 28:26.