EHF
Ribera goes for third EURO gold with Spain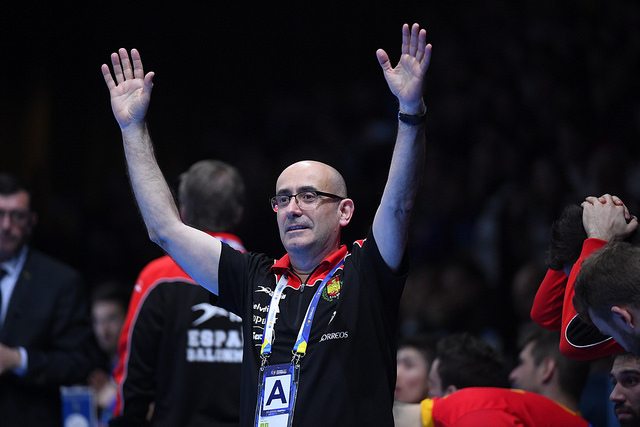 The Spanish national team coach Jordi Ribera has announced the squad list for the upcoming Men's EHF EURO 2022. Two newcomers are right wing Kauldi Odriozola and line-player Inaki Pecina.
Spaniards have a chance to win the third EURO gold in a row after 2018 and 2020.
Spain will meet Sweden, Bosnia and Herzegovina and Czech Republic.
Here is the squad:
Goalkeeper : Gonzalo Pérez de Vargas (Barça), Rodrigo Corrales (Telekom Veszprém)
Playmaker : Agustín Casado (Logroño La Rioja), Ian Tarrafeta (PAUC Handball)
Right Back : Jorge Maqueda (Telekom Veszprém), Eduardo Gurbindo (Dinamo Bucuresti)
Left Back : Antonio García (Fraikin Granollers), Chema Márquez (Fraikin Granollers), Joan Cañellas (Kadetten Schaffhausen)
Right Wing: Ferran Solé (PSG Handball), Aleix Gómez (Barça), Kauldi Odriozola (Bidasoa Irun)
Left wing : Ángel Fernández (Barça), Aitor Ariño (Barça)
Defensive Specialist : Miguel Sánchez-Migallón (Lomza Vive Kielce)
Pivot : Adriá Figueras (Chartres Métropole Handball), Gideón Guardiola (TBV Lemgo Lippe), Iñaki Peciña (PAUC Handball).