Balkan
RK Gorenje Velenje win Slovenian title after 8 years!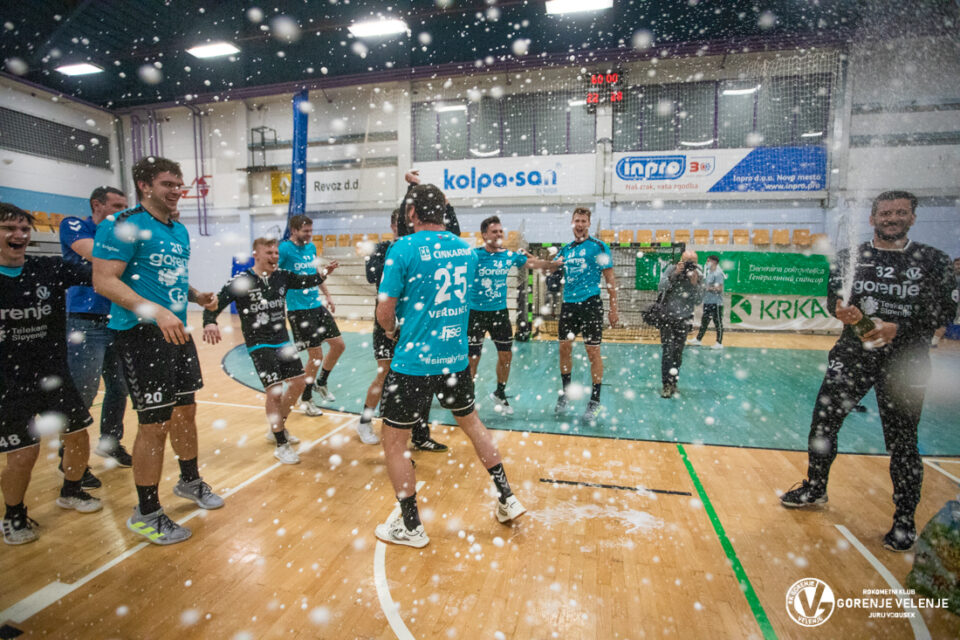 RK Gorenje Velenje won its fourth title in Slovenian handball, the first one since 2013. The team led by coach Zoran Jovicic had fantastic second part of the season in which overtook position No.1 from "eternal champions", RK Celje Pivovarna Lasko.
A match ahead of the last one, RK Gorenje confirmed Championship title by taking points in Novo Mesto against MRK Krka 28:22.
MRK KRKA : RK GORENJE VELENJE 22:28 (9:14)
RK GORENJE VELENJE: Panjtar (10 saves), Taletović (5 saves), Verdinek 5, Jovičić Slatinek 5, Haseljić 4, Sokolič 4, Tajnik 2, Pajt 2, Miklavičič 2, Grmšek 2, Drobež 1, M. Kavčič 1, Starc, Komar, Ravnikar, Velić
STANDING:
| | | | | | | | | |
| --- | --- | --- | --- | --- | --- | --- | --- | --- |
| 1. | Gorenje | 25 | 22 | 1 | 2 | 757:615 | 45 | |
| 2. | Trimo Trebnje | 25 | 21 | 1 | 3 | 768:650 | 43 | |
| 3. | Celje | 25 | 21 | 0 | 4 | 805:608 | 42 | |
| 4. | Jeruzalem Ormoz | 25 | 14 | 2 | 9 | 756:747 | 30 | |
| 5. | Koper | 25 | 13 | 1 | 11 | 711:692 | 27 | |
| 6. | Slovenj Gradec | 25 | 12 | 1 | 12 | 695:714 | 25 | |
| 7. | Ribnica | 25 | 11 | 1 | 13 | 746:751 | 23 | |
| 8. | Maribor | 25 | 10 | 2 | 13 | 662:670 | 22 | |
| 9. | Loka | 25 | 10 | 2 | 13 | 636:656 | 22 | |
| 10. | Slovan | 25 | 8 | 2 | 15 | 655:698 | 18 | |
| 11. | Dobova | 25 | 9 | 0 | 16 | 681:736 | 18 | |
| 12. | Ljubljana | 25 | 6 | 2 | 17 | 671:756 | 14 | |
| 13. | Krka | 25 | 3 | 5 | 17 | 611:707 | 11 | |
| 14. | RD Izola | 25 | 3 | 4 | 18 | 600:754 | 10 | |