SEHA Final4 2020 in Zadar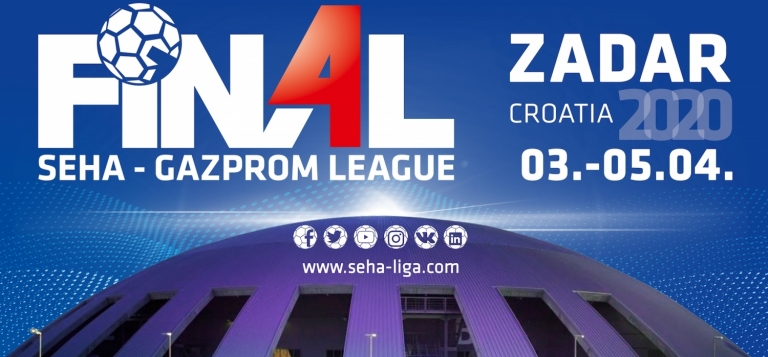 This year's Final 4 tournament will be held in Zadar, Republic of Croatia, from 3rd to 5th of April 2020, in SC Visnjik – Kresimir Cosic Hall. The Mediterranean pearl will host the best four teams and experience the best what handball has to offer. 
"We are delighted to announce that Zadar will host the 9th edition of the SEHA – Gazprom League Final 4. This is the third time, after Zagreb 2012 and Varazdin 2016, that the Final 4 will be held in Croatia. As always, we expect that the fans will have a chance to watch excellent handball, but also enjoy the entire event. After the award-winning 2019 Final 4 in Brest, Belarus, we will try to set the bar even higher, and organise another fantastic tournament. We are very proud that one of the most-visited tourist destinations in the Mediterranean will host the SEHA – Gazprom League Final 4!", said Sinisa Ostoic, SEHA Gazprom League director.