EHF
Sweden with 18 players: Wanne in, Pellas out!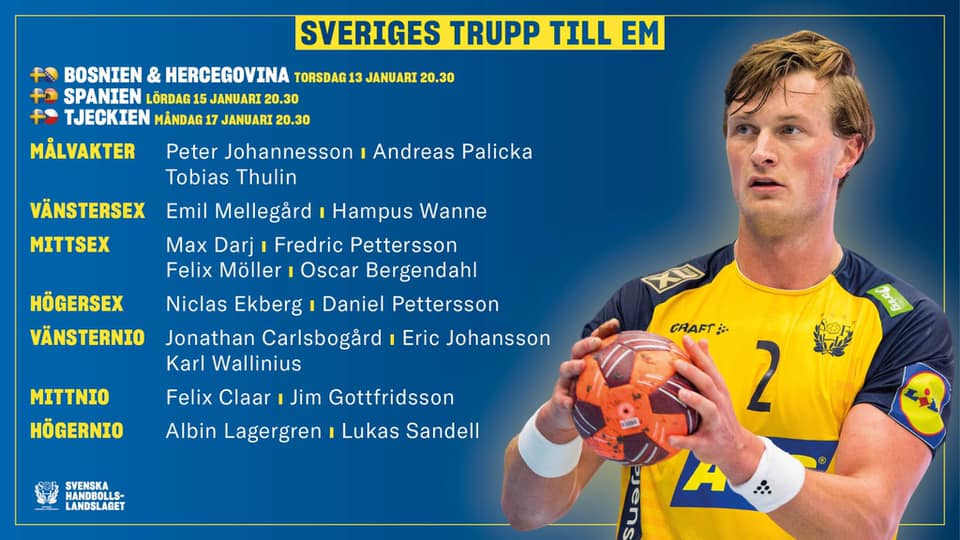 Sweden NT coach, Glen Solberg, concluded the team for the EHF Euro 2022 in Hungary and Slovakia. The big star Hampus Wanne is on the list, while the second left-wing, Lucas Pellas, suffered from COVID too long…
– Now we hope that we will be able to focus on handball and that the matches can be decided on fair terms, says national team captain Glenn Solberg.
Sweden, like many of the other European Championship countries, has been disturbed by covid-19 during the recharge and, among other things, the intended genre rope against the Netherlands was canceled on Saturday. Several players and leaders have received positive test results during the past week, but now the situation has brightened and all players on site are ready to board the plane tomorrow. This included Hampus Wanne who had a positive result on one of the pcr tests last week, but on all other tests, including the last three PCR tests showed a negative result.
Lucas Pellas, who was originally selected for the squad, was quarantined in Stockholm when the collection began, then tested positive for covid-19 and has not had time to join. Even though he has now tested negative, the national team captain Glenn Solberg has chosen to go with Mellegård, who will thus make his championship debut.
Sweden meets Bosnia & Herzegovina in the European Championship premiere on Thursday night. Other opponents will be the Czech Republic and Spain.