EHF
TOP 20 "BEST BUYS" IN MEN'S HANDBALL 20/21: Unforgetable Aalborg's journey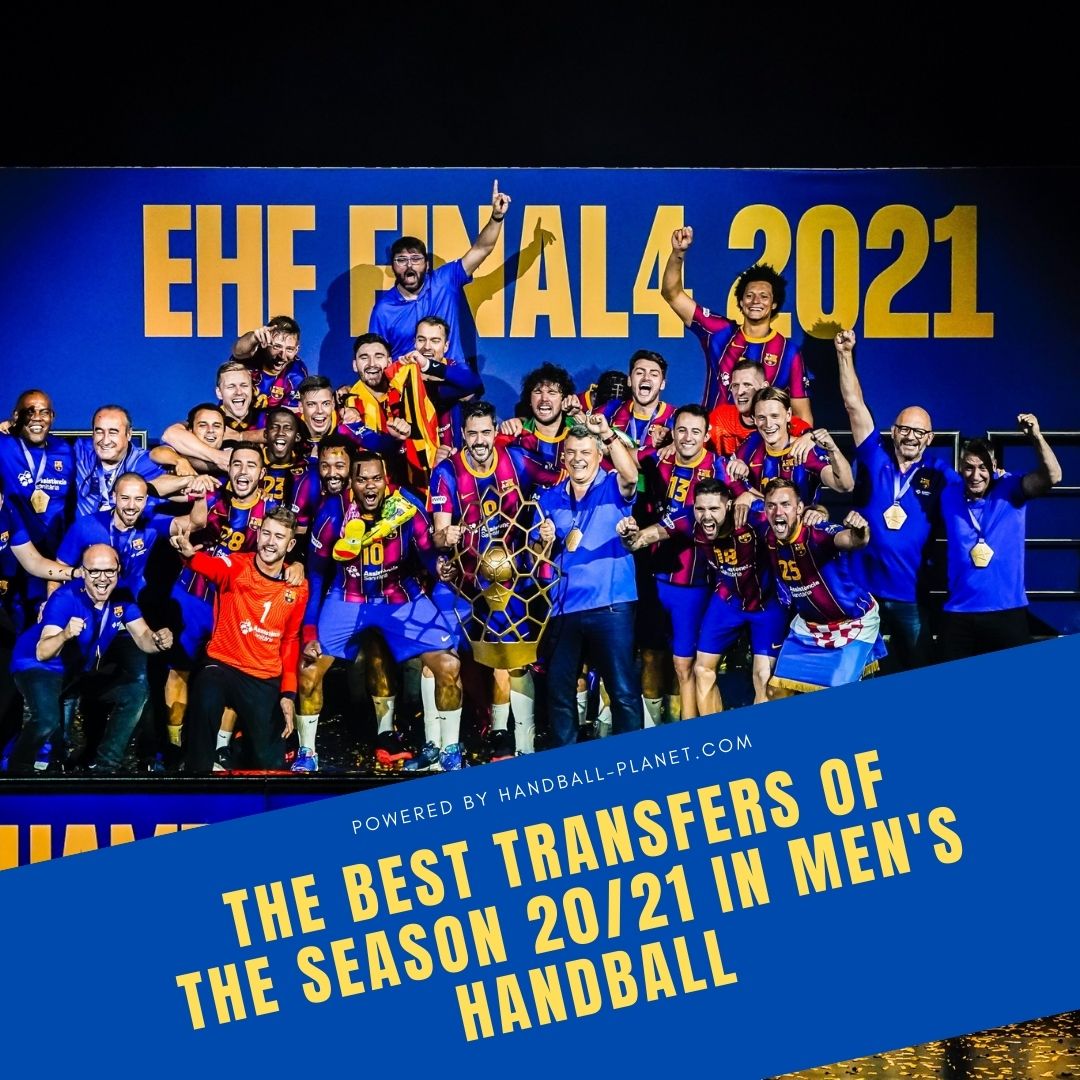 Handball season is in the last phase with matches in Germany. Handball-Planet.com traditionaly prepares the list of TOP 20 "BEST BUYS", the biggest value for money on handball market in summer 2020 for season 2020/2021.
The EHF Champions League finalists Aalborg Handbold dominate on the list with four signings among first seven.
Claar, Sandell, Christensen and Gade made European journey of Danish team unforgetable.
Here are TOP 20 "best buys" in Men's Handball 2020/2021:
Felix Claar (Alingsas – Aalborg Handbold)
Lukas Sandell (Elverum – Aalborg Handbold)
Luc Steins (Toulouse – PSG Handball)
Omar Ingi Magnusson (Aalborg Handbold – SC Magdeburg)
Domen Makuc (RK Celje PL – Barca Lassa)
Nikolaj Læsø Christensen (Aarhus – Aalborg Handbold)
Simon Gade (TT Holstebro – Aalborg Handbold)
Elohim Prandi (USAM Nimes – PSG Handball)
Viggo Kristjansson (HSG Wetzlar – TBV Stuttgart)
Blaz Janc (PGE Vive Kielce – Barca Lassa)
Dragan Gajic (Telekom Veszprém – Limoges)
Stas Skube (RK Vardar – Meshkov Brest)
Sander Sagosen (PSG Handball – THW Kiel)
Dominik Mathe (Balatonfuredi KSE – Elverum)
Nikola Portner (Montpellier – Chambery Savoie)
Thomas Bauer (Porto Sofarma – AEK Athens)
Magnus Gullerud (GWD Minden – SC Magdeburg)
Timo Kastening (TSV Hannover Burgdorf – MT Melsungen)
Nikola Mitrevski (RK Eurofarm Pelister – Porto Sofarma)
Milos Orbovic (Bidasoa – Motor Zaporozhye)
View this post on Instagram
TOP 15 "BEST BUY" 2019/2020: Nielsen, Vailupau, Descat and Radivojevic flying in new jerseys!
TOP 25 "BEST BUY" 2018/2019: From "Serbian anonymous" to Dejan Milosavljev!