TOP 25 "BEST BUY" 2017/2018: Melvyn Richardson takes the crown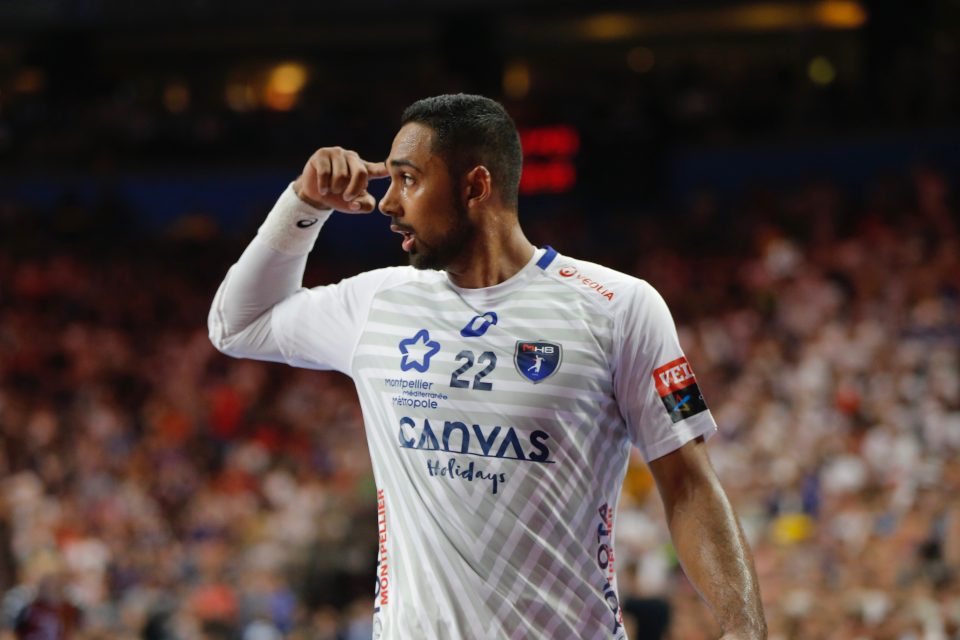 The end of May 2018 is traditionally a perfect time to see which players have been the best value for money in the season which had perfect finish at VELUX EHF Champions League 2017/2018 in Cologne with Montpellier Handball victory.
Hero of the most prestigious event in world of handball was the 21-years old right back Melvyn Richardson, who showed amazing quality and potential for upcoming years. He was X factor in wins over RK Vardar Skopje and HBC Nantes, which put Montpellier on European throne for the second time (the first was in 2003).
Here is our annual list…
TOP 25 "BEST BUYS" of season 2017/2018:
Melvyn Richardson (Chambery – Montpellier, right back – France)
Sander Sagosen (Aalborg – PSG Handball, playmaker, Norway)
Julius Kühn (VfL Gummersbach – MT Melsungen, left back – Germany)
Anders Eggert (SG Flensburg Handewitt – Skjern Handball, left wing – Denmark)
Mohamed Mamdouh Hashem Shabib (Aix – Montpellier Handball, line-player, Egypt)
Halil Jaganjac ( PSG Handball – RK Metalurg Skopje, left back – Croatia)
Samir Bellahcene (Montpellier Handball – Massy, goalkeeper)
Kresimir Kozina (Füchse Berlin – FA Goppingen, line-player, Croatia)
Nebojsa Simic (IFK Kristianstad – MT Melsungen, goalkeeper, Montenegro)
Ivan Srsen (RK Nexe Nasice – MOL Pick Szeged, right back – Croatia)
Stefán Sigurmannsson (Aalborg – PICK Szeged, left wing – Iceland)
Bruno Butorac (RK Dubrava Zagreb – HC Tatran Presov, right back – Slovakia)
Kiril Lazarov (FC Barcelona Lassa – HBC Nantes, right back – Macedonia)
Simon Jeppsson (Lugi HF – SG Flensburg Handewitt, left back – Sweden)
Dejan Manaskov (Rhein Neckar Lowen – Telekom Veszprem, left wing – Macedonia)
Alex Dujshebaev (RK Vardar Skopje – PGE Vive Kielce, right back, Spain)
Rodrigo Corrales (Wisla Plock – PSG Handball, goalkeeper, Spain)
Hugo Descat (US Creteil – Dinamo Bucharest, left wing – France)
Petar Djordjic (SG Flensburg Handewitt – Meshkov Brest, left back, Serbia)
Haniel Langaro (Naturhouse La Rioja – US Dunkerque,left back, Brazil)
Espen Christensen (GOG Handbold – GWD Minden, goalkeeper, Norway)
Urh Kastelic (RK Celje PL – RK PPD Zagreb, goalkeeper – Slovenia)
Piotr Chaprowski (Vive Kielce – SC Magdeburg, left back – Poland)
Stefan Vujic (RK PPD Zagreb – CSA Steaua)
Damir Bicanic (Chambery – RK PPD Zagreb, left back – Croatia) ….
Marko Panic (Chambery Savoie – Azoty Pulawy, right back)
TOP 10 "BEST BUY" 2013/2014: "Flying Dibirov", Ilic, Skube, Simonet….