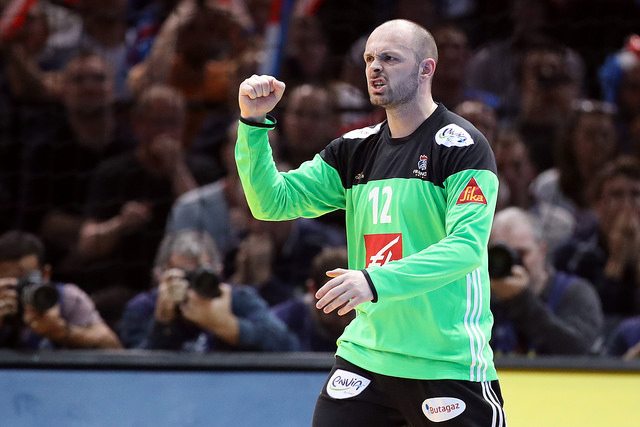 Experienced French goalkeeper Vincent Gerard will join Saint Raphael in summer 2022.
As Handball-Planet.com informed almost a year ago, Gerard should be replaced by Norwegian goalkeeper Torbjorn Bergerud.
– I have not discussed with the club manager (Thierry Omeyer). There was no will to extend with me or to start conversations, says Gerard to L Equipe.
The 35-years old Gerard came to PSG Handball in 2019 from Montpellier Handball where he was since 2015.
Deal with new club is signed until 2025.
Gerard was the first star of the World Championship 2017 Final in Paris, when France beat Norway.