Here are the complete results of the WORLD HANDBALL PLAYER 2014. Nikola Karabatić is WORLD HANDBALL PLAYER 2014, and here are the other members of the WORLD HANDBALL BEST 8 in this year:
LEFT WING: Gudjon Valur Sigurdsson (FC Barcelona – Iceland)
LEFT BACK: Mikkel Hansen (PSG Handball – Denmark)
PLAYMAKER: Nikola Karabatić (FC Barcelona – France)
RIGHT BACK: Kiril Lazarov (FC Barcelona – Macedonia)
RIGHT WING: Luc Abalo (PSG Handball – France)
LINE-PLAYER: Julen Aguinagalde (Vive Tauron Kielce – Spain)
GOALKEEPER: Niklas Landin (Rhein Neckar Lowen – Denmark)
DEFENSIVE PLAYER: Tobbias Karlsson (SG Flensburg – Sweden)
Three members of FC Barcelona, two stars from PSG Handball, and representatives of Rhein Neckar Lowen, SG Flensburg and Vive Tauron Kielce. Two French NT members as well as Danes, "Air Icelandic", Macedonian "goal machine", Swedish wall and the Spanish power – together in 2014.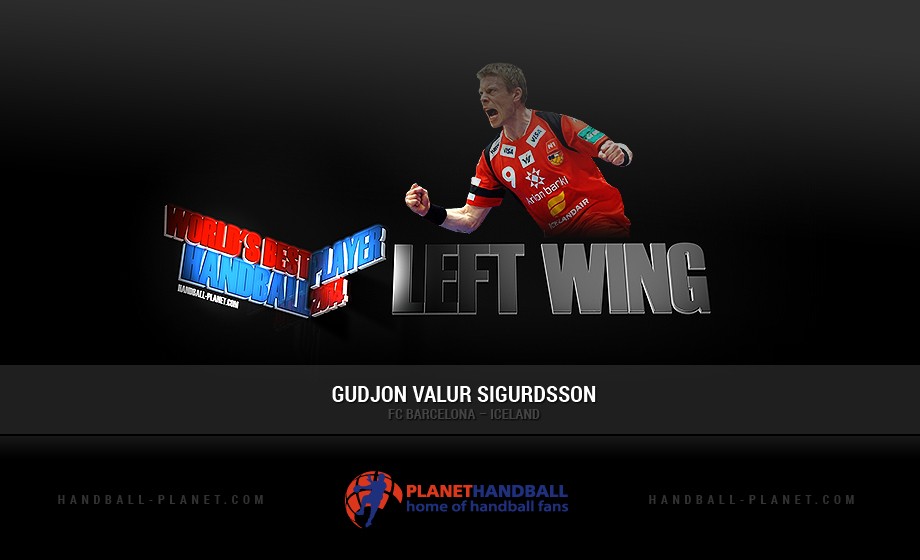 LEFT WING (cumulative votes – journalist and fans):
1.Gudjon Valur Sigurdsson 46
2. Anders Eggert 40
3. Uwe Gensheimer 34
4. Timur Dibirov 29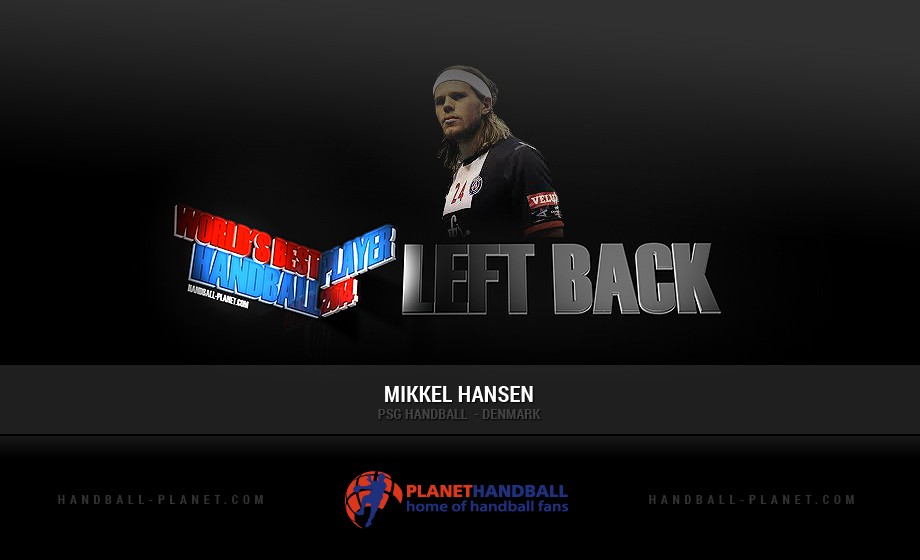 LEFT BACK:
1. Mikkel Hansen 59
2. Momir Ilić 35
3. Filip Jicha 20
4. Siarhei Rutenka 18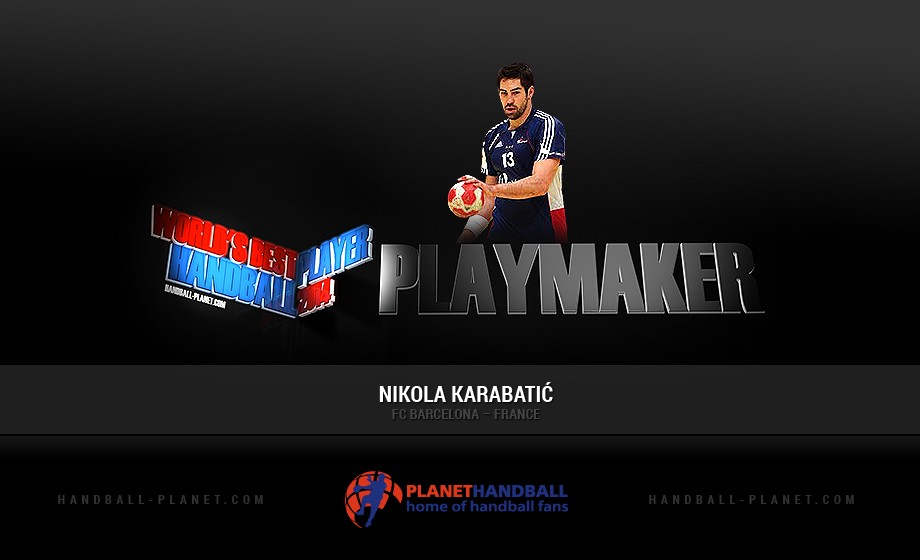 PLAYMAKER:
1. Nikola Karabatić 88
2. Domagoj Duvnjak 43
3. Aron Palmarsson 39
4. Joan Canellas 16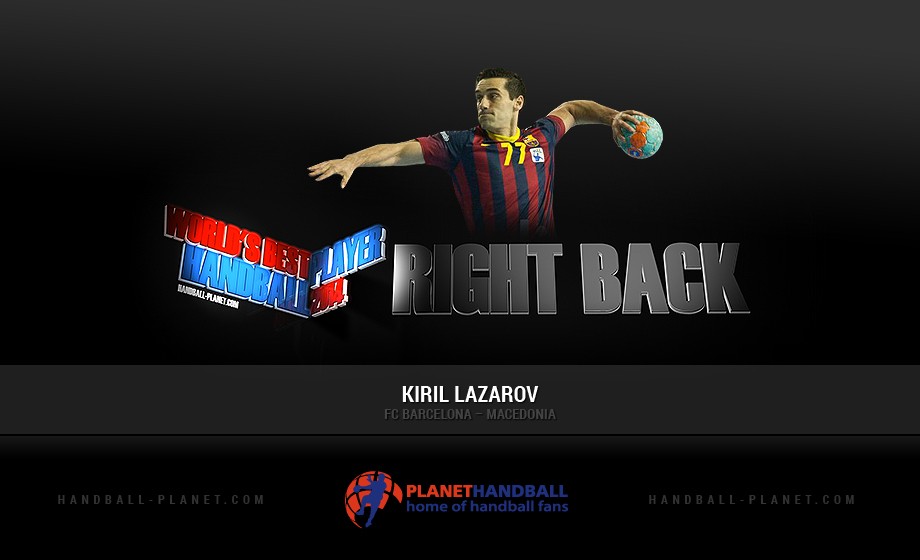 RIGHT BACK:
1. Kiril Lazarov 57
2. Laszlo Nagy 29
… Marko Vujin 29
4. Renato Vugrinec 12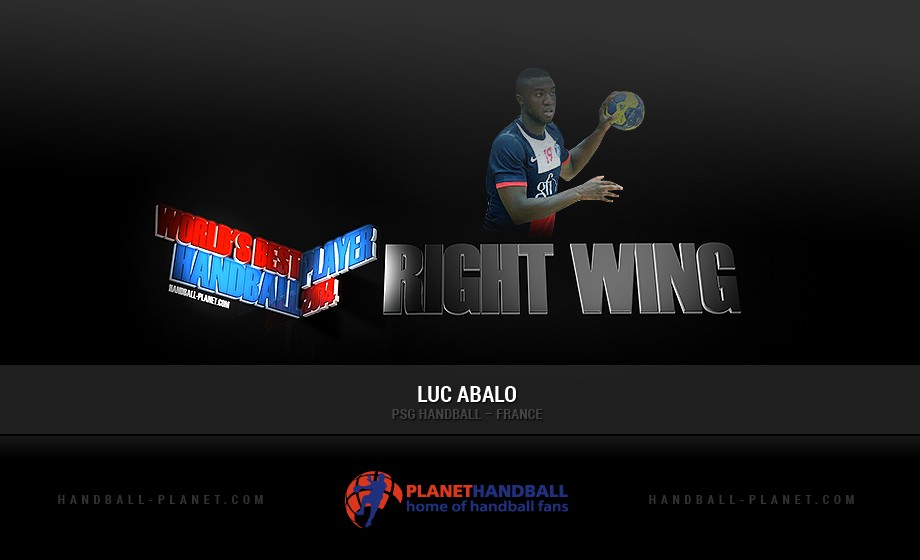 RIGHT WING:
1. Luc Abalo 47
2. Victor Tomas 34
3. Lasse Svan Hansen 28
4. Dragan Gajić 17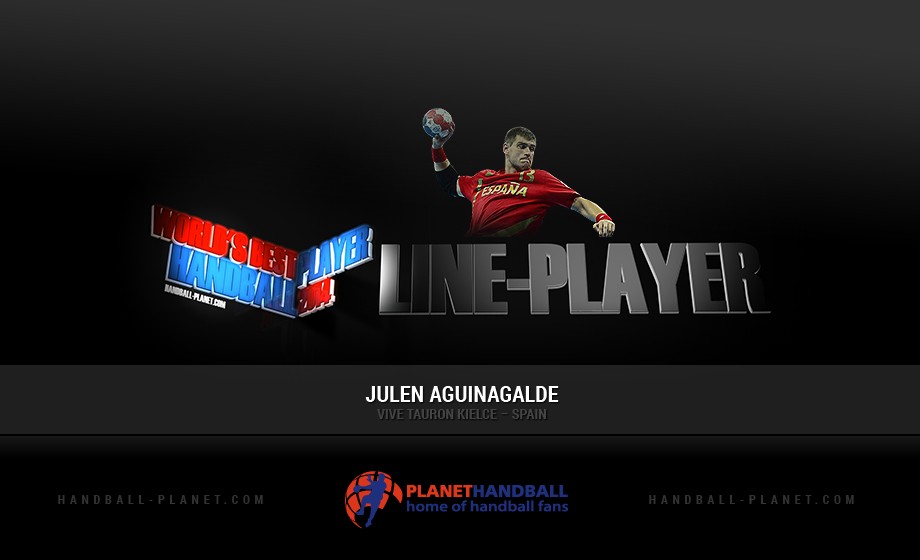 LINE PLAYER:
1. Julen Aguinagalde 49
2. Renato Sulić 27
… Bjarte Myrhol 27
4. Cedric Sorhaindo 14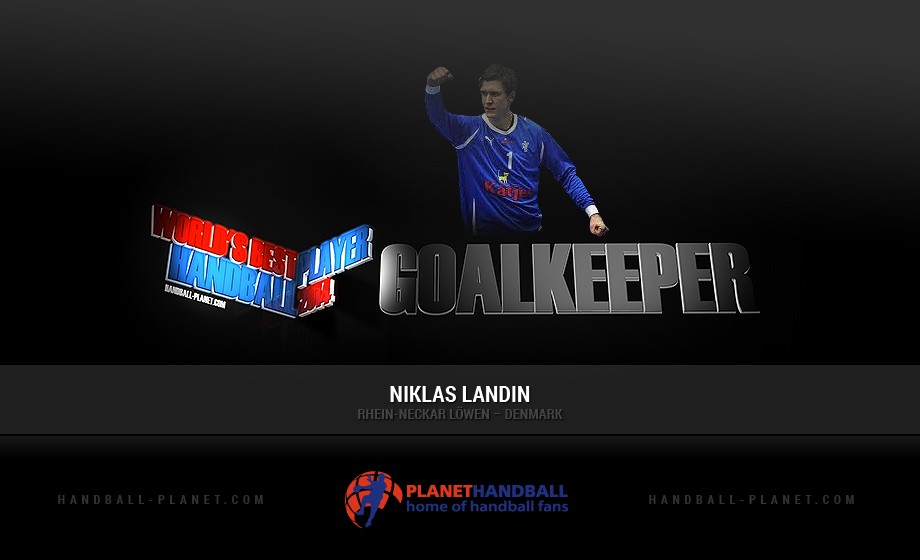 GOALKEEPER:
1. Niklas Landin 58
2. Mattias Andersson 43
3. Arpad Šterbik 25
4. Thierry Omeyer 22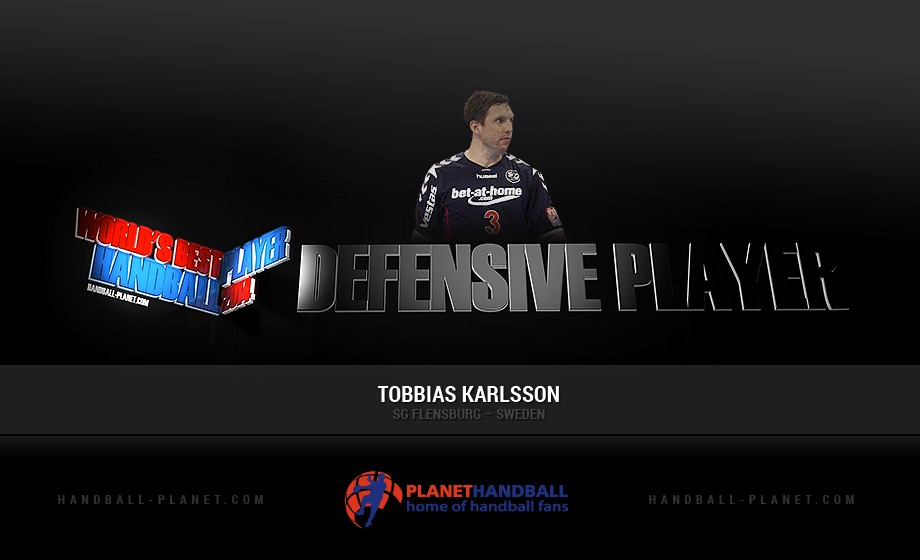 DEFENSIVE PLAYER:
1. Tobbias Karlsson 38
2. Viran Morros 28
3. Gedeon Guardiola 24
4. Timuszin Schuch 16